You want to join us?
We are waiting for you!
We are waiting for you!
We're looking for new members!
You want to get to know people from all over the world, become part of a multicultural community and do something fun besides your studies?
Then join our info evening on May 19 at 8 PM and have a look behind the scenes of IAESTE Munich.
We are looking forward to meeting you!

Meeting-ID: 613 7621 2429
Passcode: IAESTE
What we do
No matter your major, or whatever your semester, you are welcome at IAESTE Munich! Everybody in our organization contributes as much as they want in accordance with their studies. We all work together and are highly motivated to:
Provide Munich students with an unforgettable internship abroad
Offer an unforgettable internship to foreign students in Munich.
To achieve those goals, our local committee comprises various departments such as IT, job raising or marketing. There are many ways you can contribute your existing skills or learn something new if you like.
Next Info-Event!
Drop by and meet us for pizza and beer!
When?
1st April 2020, at 7:30 pm
Where?
StudiTUM at the TUM main campus, Gabelsbergerstr. 43
Important!
Due to the current Covid-19 situation we don't have regular in-person meetings. Instead we meet online via video chat. Of course you are also very welcome to drop by!
Every Wednesday at 8pm on Jitsi.
Reasons to join IAESTE
Global Network
Do an internship abroad or visit another local committee. With over 80 member countries, the world is wide open for you at IAESTE!
Get out of your comfort zone
Participate in larger projects and bring in your ideas and suggestions. Learn how to take responsibility!
Hang out with interns
Organize city tours or pub crawls for interns to get to know them and show them the city!
Organizing events
Help with various events such as the Munich weekend, which hosts 100-200 guests from all over the world every year.
Meeting new people
At IAESTE you will quickly find connections and people who think like you. Many friendships from IAESTE last a lifetime.
International trips
Take part in international conferences and get to know IAESTE members from different cultures from the whole world!
Alumni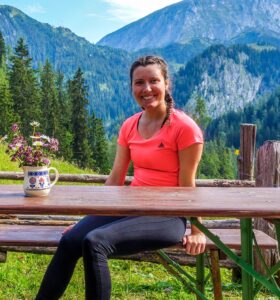 Beeing a member of IAESTE was a formative part of my student time, which I gladly look back at.
Working in this student association makes you feel as if the whole world is a family.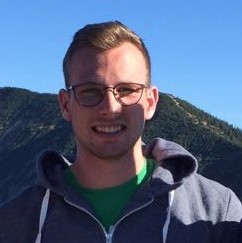 IAESTE not only enabled me amazing insights in Vietnam as a trainee but also let me acquire valuable skills as a member. Plus, I made friends from all over the world.